committed to create good buildings
committed to create good buildings
committed to create good buildings
ask@darchitects.pt
+351 911 870 596
+351 917 933 085
3030-300
Coimbra, Portugal
Contactos
ask@darchitects.pt
+351 911 870 596
+351 917 933 085
3030-300
Coimbra, Portugal
Contact
ask@darchitects.pt
+351 911 870 596
(NL) +351 917 933 085
3030-300
Coimbra, Portugal
Services
Architecture
From the moment a client, whether public or private, has the intention of building, even if there is only an ideia, we can already be a partner. We will help you in the whole process by simplifying the information and delivering clear and assertive possibilities for the options available.Even though there are established architecture phases within a project, we believe that each case has its particularities.Contacts us, explain your ambitions and we will tailor our services to your situation.
Engineering
We have partnerships with multiple engineers. If our clients agrees, we can assemble a complete team to provide a service that guarantees all the technical expertise to fulfil the project requirements.
Interior
In order to achieve a complete spatial integrity we are able to provide an Interior design service, by helping to choose or design the right furniture, lighting and setting for the building.
Consulting
Our consulting services cover a wide rage of situations.
As architects we can bring value to the client's investment, by reducing the risks and revealing possibilities.Buying the right plot to build, according to expectations, often presents a problem due to complex legislation and procedures. We simplify this process by helping our clients to analyse and find an assured situation.When the buildings program is complex, for example a tourism or residential complex, we help our clients to decipher and create an adequate proposal for their ambitions and budget. This service results in a set of documents which can be used to find investors, properties or even funding opportunities.Investing in ruins or buildings for refurbishment may present an unknown risk. We accompany our clients and provide a service that evaluates all the necessities and opportunities.
Serviços
Arquitectura
Desde o momento em que o cliente, público ou privado, tem a intenção de construir, mesmo apenas com uma ideia, nós seremos o parceiro que ao longo do processo simplifica a informação, comunicando de forma clara e assertiva as opções existentes.Embora exista uma sequência estabelecida nas diversas fases de projeto, nós acreditamos que cada caso é um caso.Fale connosco, explique as suas ambições e nós iremos adequar os nossos serviços à sua situação.
Engenharia
O nosso escritório tem diversas parcerias com equipas de engenharia. Se for intenção dos nossos clientes, conseguimos juntar uma equipa completa de profissionais para concretizar todas as exigências do projecto.
Interiores
Para atingir uma completa integridade espacial, disponibilizamos serviços de design de interiores aos nossos clientes, ajudando a escolher ou desenhar as peças de mobiliário, iluminação e equipamento para o edifício.
Consultoria
Os nossos serviços de consultoria abrangem um leque diversificado de situações. Um arquitecto pode acrescentar valor aos investimentos do cliente, reduzindo o risco e criando possibilidades.Comprar o terreno certo para construir de acordo com as expectativas, representa frequentemente um problema dada a complexidade da legalização. Nós simplificamos este processo ajudando os nossos clientes a encontrar soluções garantidas.Se o programa for complexo, como por exemplo empreendimentos de turismo ou lares residenciais, ajudamos os nossos clientes a encontrar uma proposta adequada às suas ambições e orçamento. Este serviço resulta num conjunto de documentos que poderão ser utilizados para encontrar investidores, propriedades ou até oportunidades de financiamento.Investir em ruínas ou edifícios para reabilitação pode resultar em situações imprevistas. Nós acompanhamos os nossos clientes num serviço que avalia todas as necessidades e oportunidades.
Services
Architectuur
Vanaf het moment dat de klant een idee heeft over een publiek of privé gebouw, kunnen wij een waardevolle partner zijn.
Wij begeleiden het hele proces, om informatie te vereenvoudigen en duidelijke mogelijkheden te presenteren voor de beschikbare opties.Ook al zijn er gevestigde fasen in projecten, zijn wij van mening dat elk project kenmerken heeft waar specifiek aandacht aan wordt gegeven.Neem contact met ons op, geef informatie over uw plannen en wij zullen onze diensten afstellen op uw situatie.
Bouwkunde
Wij hebben partnerships me diverse ingenieurs en bureaus, en kunnen dus een compleet team samenstellen om een service te bieden die alle technische expertise garandeert om aan de project vereisen te voldoen.
Interiores
Om een volledig ruimtelijk comfort te bereiken, kunnen wij een interieur ontwerp-service bieden waarbij wij assisteren bij het kiezen of ontwerpen van meubels, verlichting en algemene ambiance voor het project.
Consulting
Onze adviesdiensten omvatten een breed spectrum aan situaties.
Architecten kunnen waarde toevoegen aan de investering van een opdrachtgever door het risico te minimaliseren en mogelijkheden te onthullen.Het zoeken en kopen van de juiste grond om te kunnen bouwen volgens verwachtingen is vaak een uitdaging, vanwege complexe wetgeving en procedures in Portugal. Wij vereenvoudigen dit proces door onze klanten te helpen bij het analyseren en vinden van een verzekerde situatie en stap bij stap samen door de procedure lopen.Wanneer het programma complex is, zoals een toeristische voorziening of wooncomplexen, helpen wij om de ambities en het budget te ontcijferen tot een passend voorstel. Deze service resulteert in een reeks documenten die kunnen worden gebruikt om investeerders, specifieke bouwgrond of financieringsmogelijkheden te vinden.Ook investeren in ruïnes of renovaties kan een onbekend risico zijn. Wij begeleiden onze klant en bieden een service aan die alle benodigdheden en kansen in kaart brengt, zodat de kosten en procedures vooraf bekend zijn.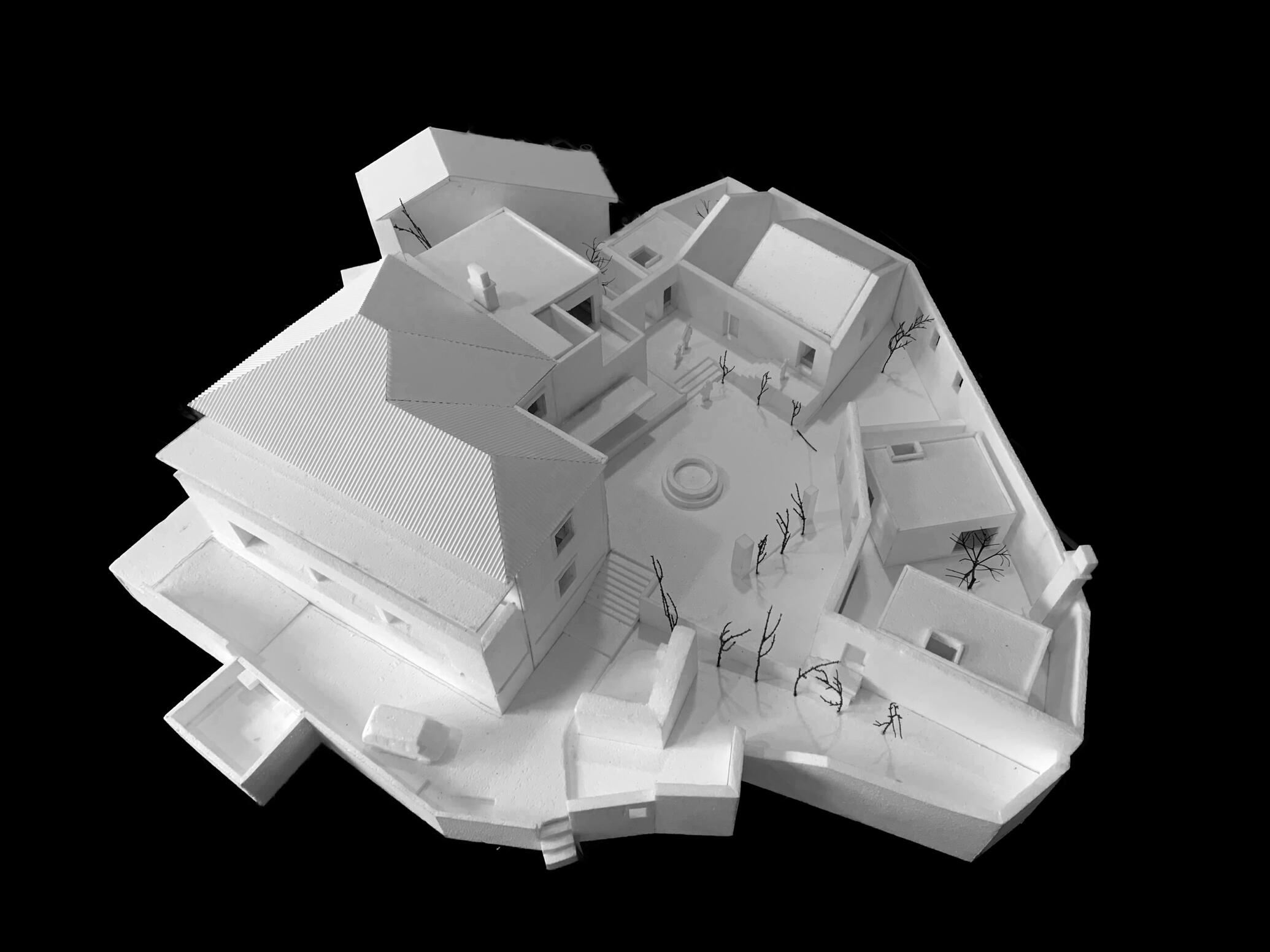 About
d.architects is a young architecture office located in Coimbra that was born with a comum vision from the founders - Décio Nascimento and Dominika van Eenbergen.Décio Nascimento - Born and raised in the Azores, begun his architectural studies in the Universidade dos Açores and concluded in Universidade de Coimbra. (m.Arch)Dominika van Eenbergen - Born in Poland and raised in the Netherlands, also concluded her architectural studies in Universidade de Coimbra, with Erasmus experience at TUDelft. (m.Arch)
In 2020 we founded d.architects.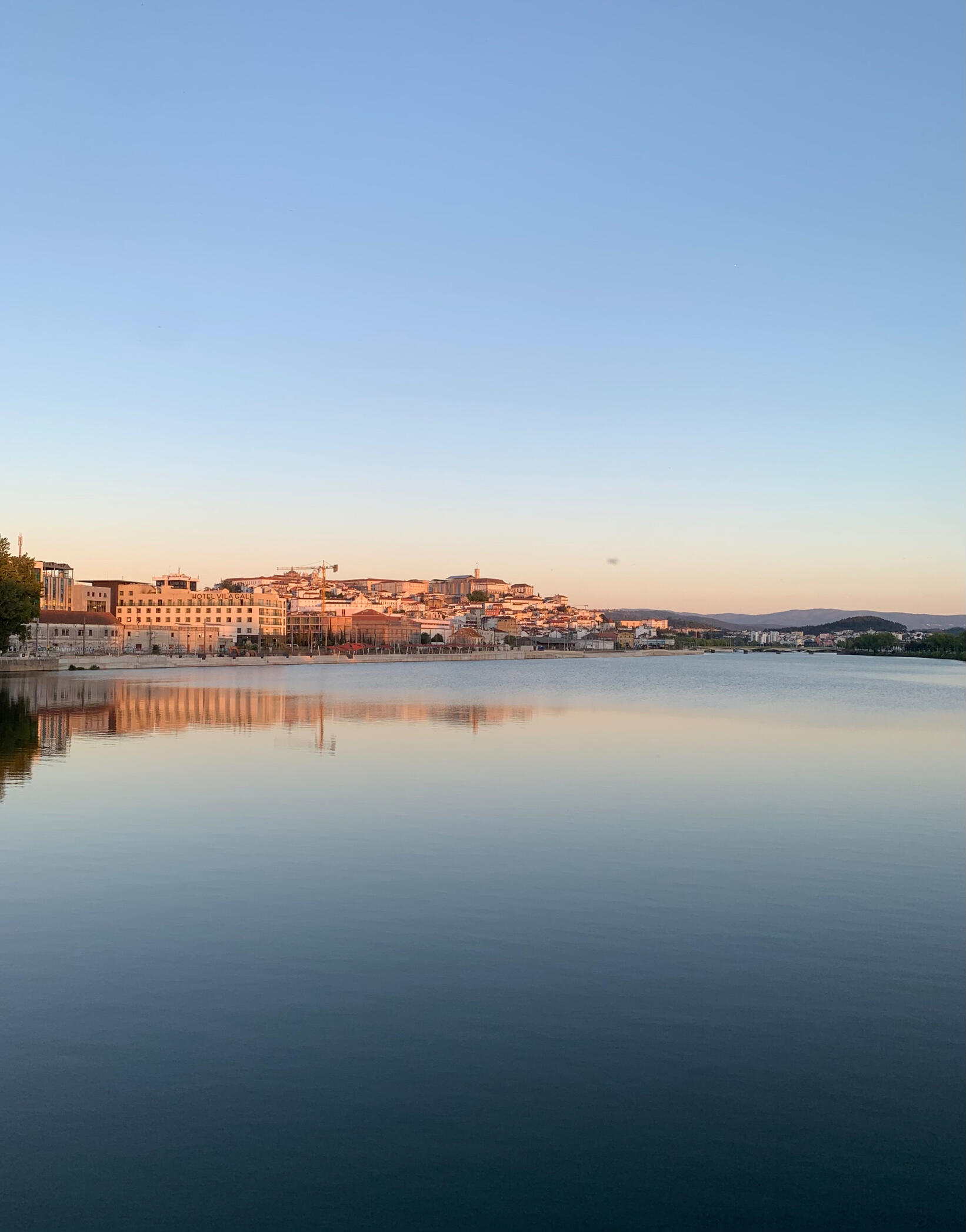 Sobre
d.architects é um jovem escritório de arquitectura, sediado em Coimbra, que nasce da vontade partilhada dos seus fundadores - Décio Nascimento e Dominika van Eenbergen.Décio Nascimento - Nascido e criado nos Açores, iniciou os seus estudos de arquitectura na Universidade dos Açores e conclui na Universidade de Coimbra.Dominika van Eenbergen - Nascida na Polónia e criada nos Países-Baixos, conclui também os seus estudos de arquitectura na Universidade de Coimbra.Em 2020 fundaram d.architects.
Over ons
d.architects is een jong architectenbureau gevestigd in Coimbra dat stamt uit de eenparige visie van de oprichters - Décio Nascimento en Dominika van Eenbergen.Décio Nascimento - Geboren en opgegroeid op de Azoren, begon zijn studie in architectuur aan de Universidade dos Açores en eindigde zijn masters aan de Universidade de Coimbra.Dominika van Eenbergen - Geboren in Polen en opgegroeid in Nederland, rondde ook haar architectuur masters af aan de Universidade de Coimbra, met korte ervaring aan de TUDelft.In 2020 hebben we d.architects opgericht.